Main content starts here, tab to start navigating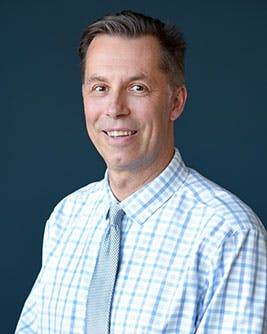 Markus Ripperger
President / Executive Chef
Markus Ripperger took the helm as the Executive Chef at the Hampshire House in 1992 with the confidence of a seasoned professional. Trained in culinary arts in his native Zurich, Switzerland, Markus went on to make a name for himself at the famed Restaurant L'Oasis in La Napoule, France. He then joined the Savoy Hotel and Grosvenor House in London before earning his stripes in Boston, where he presided over the dining rooms at the Colonnade Hotel, the Sheraton Boston Hotel and Swissotel.
Markus has flourished at the Hampshire House, merging the best of his European heritage with classic New England creations. This is evident in such dishes as Horseradish-Crusted Rack of Lamb, Caramelized Apple & Cranberry Salad and the nationally acclaimed Maple Roasted Almond & Swiss Chocolate Soup. Markus' current passion is the eco-friendly operations of the Hampshire House and sustainable cuisine focused on the use of the freshest local ingredients. This passion has been realized in Markus' newest creations including GMO Free Sweet Corn Tartlets, Organic Chantenay Carrot Soup, Pan-Roasted Wild Salmon with truffle vinaigrette and Golden Clover Honey-Crusted Nut Strudel.
For all his serious training and expertise, Markus still lets his playful side loose, and it is clear he enjoys his work which includes menu supervision of 75 Chestnut, 75 Liberty Wharf, Cheers Beacon Hill and Hampshire House.
Markus' philosophy is "To prepare a fine meal for your family or for guests is to share with them a special gift. This gift is not just a memorable meal, but the joy of celebrating life, love and good health with food."